Tidewater Planning & Design is a planning and engineering firm serving the federal government. Named after the eastern region of Virginia, which our organization calls home, we provide high quality planning services to our federal clients.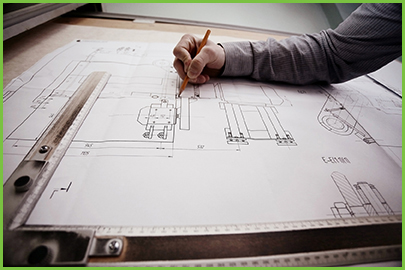 At Tidewater Planning & Design our primary focus is to assist our federal clients in managing and maintaining real property asset and facility data in a manner that is efficient and most valuable to the end user. Facility utilization and needs analysis are our core service offering. We pursue the highest level of accuracy through comprehensive quality assurance, allowing our clients to effectively capture maintenance dollars and identify potential MILCON and special project needs. We are committed to exceeding client expectations and providing unparalleled customer service.
We maintain a multi-disciplinary staff of professionals that have serviced clients throughout the globe. The Tidewater Planning & Design team has extensive experience developing asset evaluations and basic facility requirements, MILCON/Special Project DD1391s and associated documents. Our experienced professionals utilize an in-depth knowledge of federal planning principles and client systems to include iNFADS, EPG, ECONPAK, and FRES gained through many years of experience. Whether providing planning and engineering services directly or experienced personnel via staff augmentation, we hold exceptional service in the highest regard.